Posted in
Uncategorized
on 10/29/2009 09:18 am by jess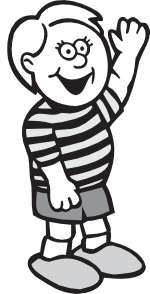 If you're reading this post, chances are, you've just visited my website for the first time.  And chances are (well, okay, to be certain)–I'd love to hear from you.
Crack a smile!  Stay a while!  Leave a comment.  Enjoy the ramblings up to this point, and try to get "What's the Name of that Song?" out of your head. (Scroll down.  When you see Sesame Street, you're one click away.)
I hope you'll come back!  There may be contest announcements, book recommendations, writing ruminations, and perhaps even some interviews with writers.  I will also try to make good on the motto I created, "Occasional love songs to pickles or cake."
If you would like to nominate a cake or pickle worthy of a love song, you can do so in the comments.  Or you can just say Hi.
Hi!  Thanks for stopping by!