Posted in
Writerliness
on 04/29/2010 05:33 pm by jess
Things I could blog about if I weren't so tired:
-The careers I would take on in another life (Broadway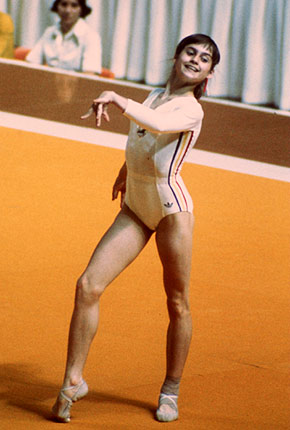 orchestrator; gynecologist; Olympic gymnast)
-What's going on with my work-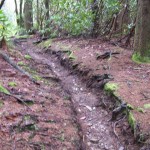 in-progress (I'm facing down the last few chapters and daunted about the prospect of pulling it all together.  That's a photo of a ditched-out horse trail, by the way.)
-How it's Derby season here in Kentucky and there were Derby Pie samples at the grocery store this morning and I almost fainted with delight (Derby Pie=pecan pie with chocolate chips.  It is SO GOOD.)
-Um
-Something else
-Probably another thing
-I'm really happy that Nice and Mean will be on the Summer Indie Next List–I told you that, right? 
-What does it say about me that I repeatedly bury the lead?
-Also might as well mention that I've almost confirmed dates for launch parties in Louisville, NYC, Providence and Boston
-I bought pretty Indian bangle bracelets to give away as swag for Nice and Mean and kind of all I want to do is make them ring-a-ling all day long
Yeah.  That's about it.  If you would like to propose a topic for me to blog about, please go ahead.  Especially if you're my friend, and you once heard me talk about something funny, please remind me what it is so I can talk about it.  I would welcome a little direction.