Posted in
Uncategorized
,
Writerliness
on 06/09/2013 05:05 pm by jess
I really wanted to call this blog post, "And who, day and night, must scramble for a living?" because that is one of the first  lines in "Tradition," from Fiddler on the Roof, that I will be discussing herein, ici, la. Howevs,
 I'm not sure that everybody (who is not anybody) knows the particulars of this most excellent entry in America's musical songbook, so I am going global and using the title of the song, plus a little reference to the T.S. Eliot essay I read my first year of college that I am embarrassed to admit (but admit nonetheless) that I did not understand at all. Hm, now I am Googling. What does Missouri Tom have to say about Tradition and the Individual Talent? Please hold.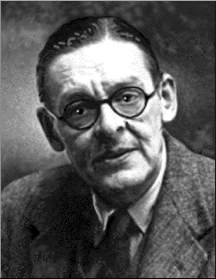 Aha. It seems that, after wrestling with the idea of an artist's tradition and innovation, Eliot determines that an artist reaches his greatest contribution when he incorporates artists of the past. Yeah, I see that — not just  in Eliot, but in the thing came here to talk about and will, eventually, Google digressions notwithstanding, talk about.
The other night, I was channel-flipping (hot night–approaching the end of the school year) and came upon a PBS fund-raiser show, "Broadway Musicals and Jewish Legacy." (Talk about Tradition and the Individual Talent!) I pretty much love any excuse to watch musical-related things on TV, and I'm a member of the tribe to boot, so I stayed. "Maria! I once kissed a girl named Maria." "You've got to be carefully taught." "People! People who need people! Are the luckiest people…" etc etc and etc.
There was much to love, but I especially loved when the creators of "Fiddler on the Roof" talked about getting backers when their project was just a fledgling. They kept meeting with Harold Prince, the legendary producer who was helping out, and he kept asking them, "What is this show about?" They'd say, "It's about this family," or "It's about this porgrom." And he'd say, "Yeah, okay, but what's it about?" This went on eight or nine times (probably nine, since that's half of chai — life) — and finally one of the creators had a mini-explosion and said, "It's about tradition! I mean, what else is it about?!"
Yes! Aha! Yes and aha! And indeed. It was about tradition. Not just about the family whose daughters stray, but about the tradition that binds them together and informs their every more. And for me, yes and aha and indeed because these guys created a musical that, next year, will have lasted for sixty; that has been loved in cities from Brazil to Japan; that many people who haven't even seen can quote — and still, once upon a time, they didn't know what their musical was about. To which I say, Thank God, because I don't always initially know what my stories are about, either, and it is a relief to know that I am not doomed to being a minor chorus member because of it.  Indeed, Mr. Eliot, I am taking part in the tradition of my elders–ignorance, yes, but still a tradition–and I hope that, in trying to push beyond my ignorance, I'll develop a little individual talent.
Who, day and night, must scramble for a living? Everyone! L'Chayim!