Posted in
Nice and Mean
on 03/04/2010 03:05 pm by jess
Look who's reading Nice and Mean!  My nephew–and he's not even 10 months old yet!  He's really pretty advanced for his age.  Must be all those books his dad reads to him.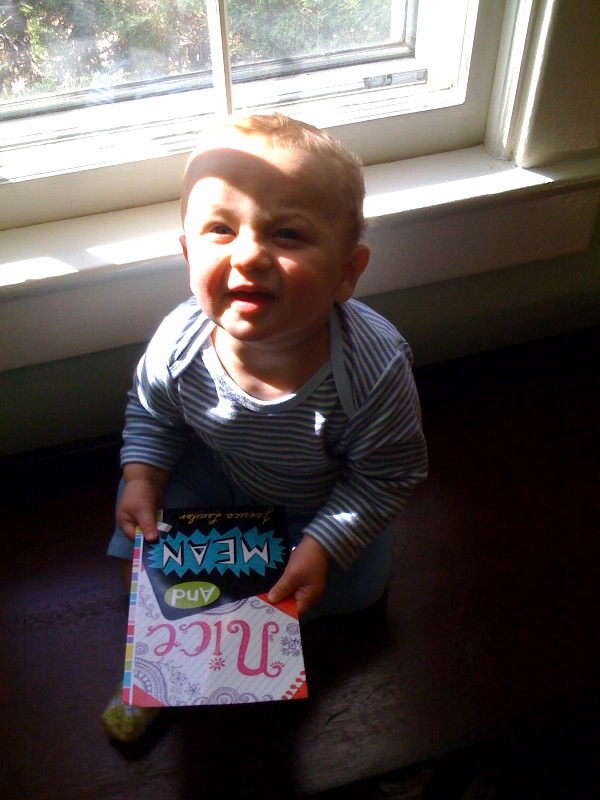 Okay…careful viewers have probably figured out that it's not the book, it's just a postcard, and he can't really read yet.  (How did you all get so clever?)  But you have to admit: that's one cute baby, and his adorable argyles make me want to kiss his feet.
And okay…since you asked, I'm going to attach another picture.  Gah!  The things I have to do to keep you people happy!