Posted in
Teaching Tales
on 03/22/2010 01:11 pm by jess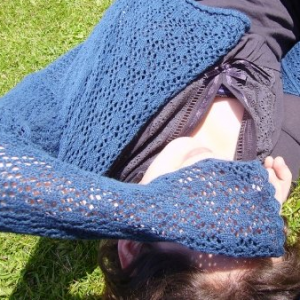 [Comment on this post and I will donate $1 to my local library!]
Sorry to be MIA, faithful readers!  First of all, I am pleased to report that about 35 people entered the Nice and Mean swag giveaway, and we have winners!  Congratulations to
Lisa from North Carolina, who won the grand prize!
And to runner-ups, Liz from Florida and Vidisha from Georgia!  (I don't really know what the privacy rules are around sharing peoples' information, so I'm hoping that this is both sufficiently personal that, if the winners are reading this, they can say to their friends, "She's talking about me!" and that nobody will be like, "Liz from Florida!  She's in my English class, and she should totally be writing her paper instead of entering contests!"  Sorry, Liz from Fl, if you actually teach English instead of take it, or if you hate English and don't want to be mentioned in the same sentence with it.  If it's any consolation, even though I'm a teacher, I regularly get asked on airplanes, "Are you in school?"  This may be a combination of the fact that I don't usually wear make-up on airplanes and I'm usually clutching the armrest whimpering, "I don't want to die" during the slightest hint of turbulence, but I digress.  Congratulations, Lisa, Liz, and Vidisha.)
One of the reasons I've been a bit MIA is that I've just started what I'm calling EMP–Early Morning Playwriting.  One of my excellent freelance-ish jobs is teaching playwriting in local schools, and I just started a new one last week.
It's too bad that I can't share too many specifics, because there are always interesting stories to tell, and I'm especially enjoying this class, despite the fact that we meet at 7:40 am! 
In my full-time teaching days, I used to have to report for homeroom at 8, but I didn't have to be fully alert or engage the students much beyond, "See any good movies this weekend?" and "Does anybody want to play Blokus with me?", so the current situation is a bit new.  Happily, these students get an A+ from me in being alert and engaged.  They have fun ideas and made me laugh today when acting out a play I'd brought in about a wizard demanding his tax return.  There was yelling and attitude and flailing around on the floor, all of which I very much appreciate–at least, when there's acting involved.  Come to think of it, all three of those things make more than an occasional appearance in some other teaching gigs, but that's all I'll say about that. 
The only bad thing about EMP is that when I get home around 9am, I'm oddly of bleary and it's all I can do to get myself to write, so that's meant less time on the blog.  But I hope to reappear, especially because I'm going to be drumming up enthusiasm for the April Fool's Nice and Mean ARC [Advanced Copy] Giveaway!  And I'm still participating in the Library-Loving Blog Challenge.  So do come back, and I will, too. 
Now I've got to re-load the caffeine.  I've got to plan some lessons for the afternoon that involve minimal floor-rolling.